OUR READERS GET A 10% OFF!! GO ON READING AND FIND OUT HOW!
NUESTROS LECTORES TIENEN UN 10% DE DESCUENTO!! SIGUE LEYENDO T ENTÉRATE COMO!
I guess you remember how we proposed this orange cardigan as a possible gift for Valentines Day!
Supongo que os acordaréis de éste jersey naranja tan original que propusimos como regalo de San Valentin!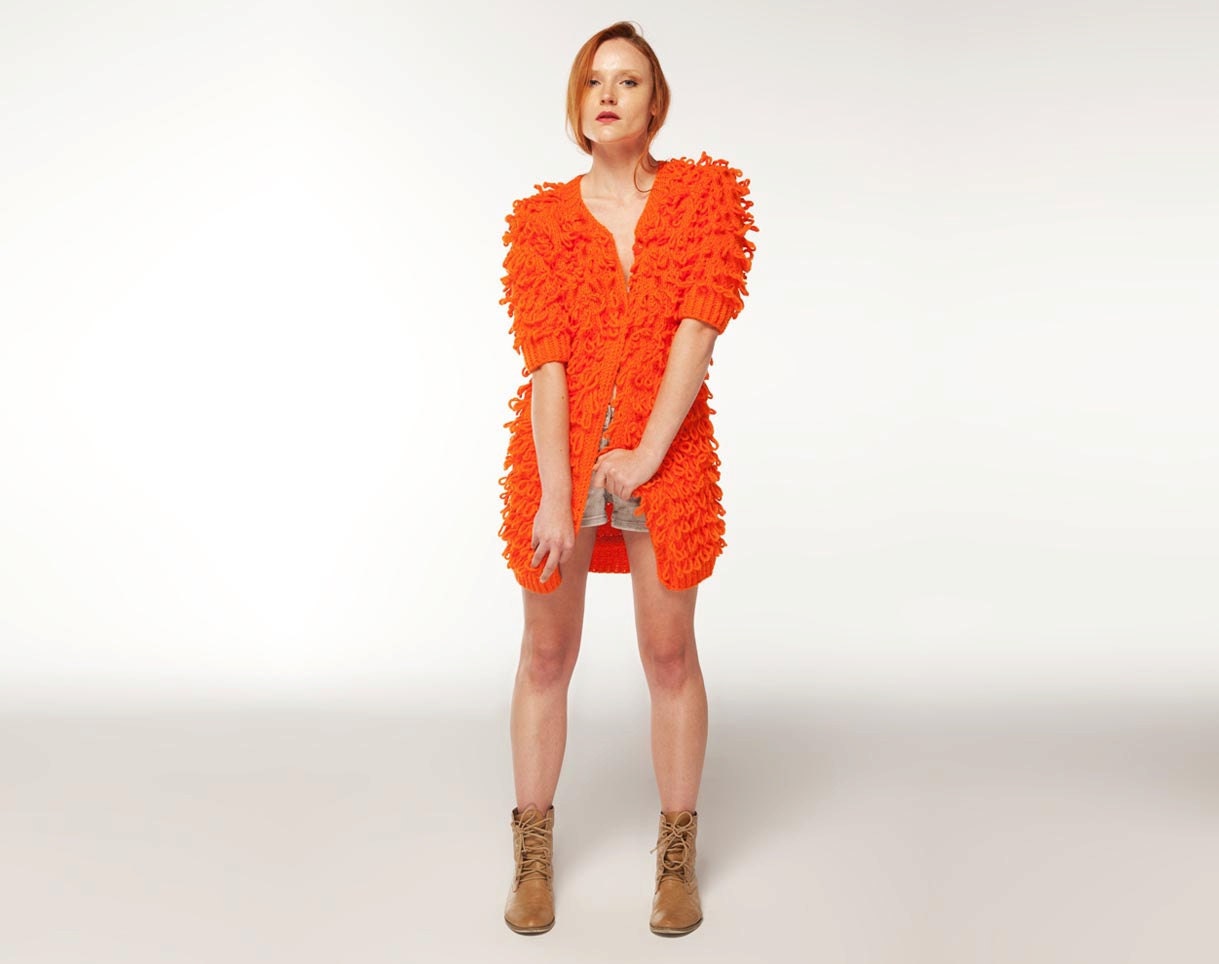 Well we got in touch with the lovely people from Wonderhand in order lo let them know we were displaying one of their items here in our blog and they loved our initiative so they decided to give our readers a 10% off! This is Wonderhand and our picks from their store! Run to make your purchase!!
Nos pusimos en contacto con Wonderhand para comentarles que aparecían en nuestro blog y les gustó tanto nuestra iniciativa que han decidido dar a nuestros lectores un 10% de descuento! Esto es Wonderhand y nuestros favoritos de su tienda online!! Corre a realizar tu compra!
Wonderhand is a young team of people from Istanbul, Turkey. As citizens of huge cities and mass consumption, we wanted to design our clothes besides our jobs and education. The whole designing and making process made us so excited and happy, we decided to share them with the rest of the world. We wanted to call it Wonderhand, because thinking about dresses, colors and playing with yarns became our 'wonderland' in the middle of this hectic place called 'earth'.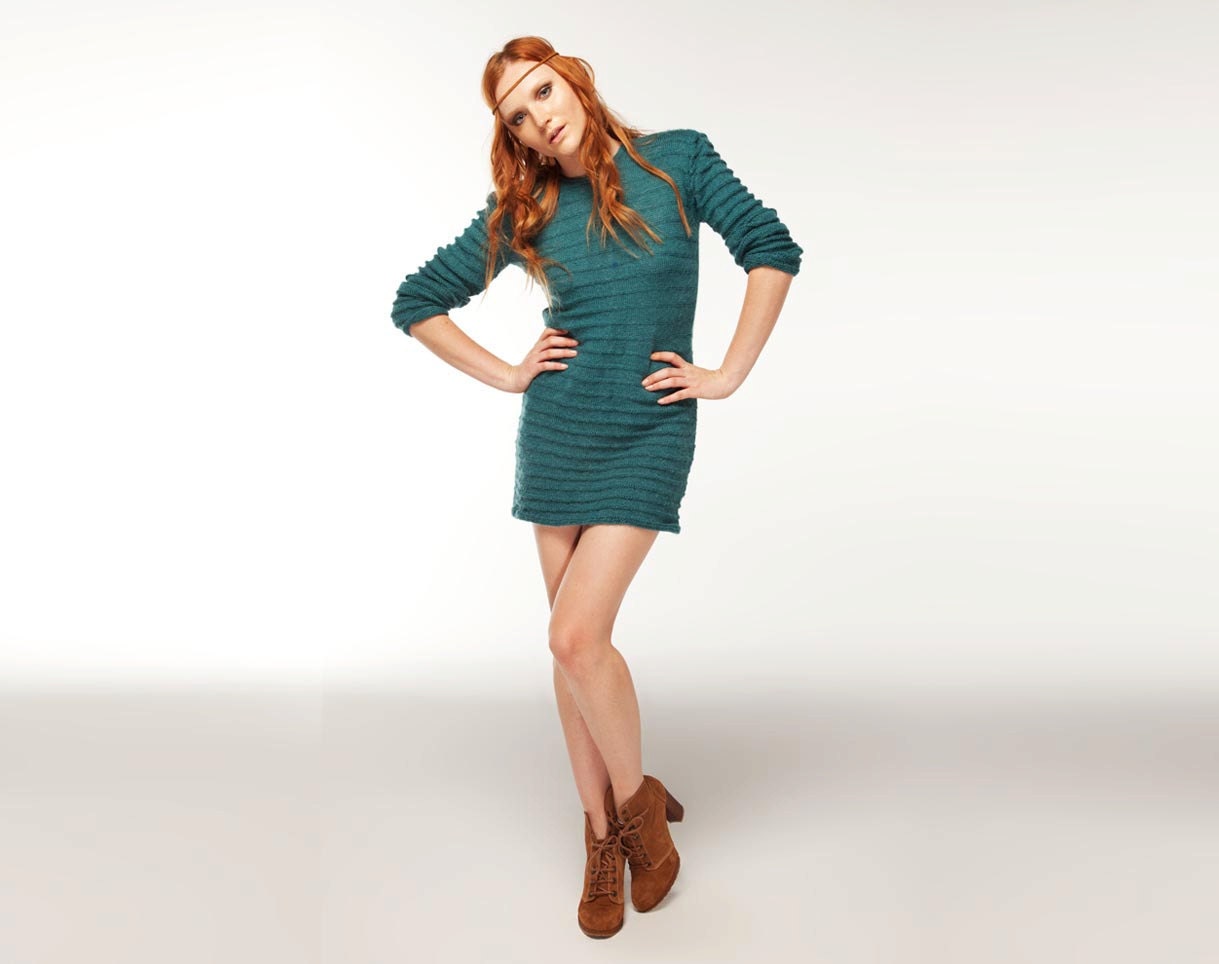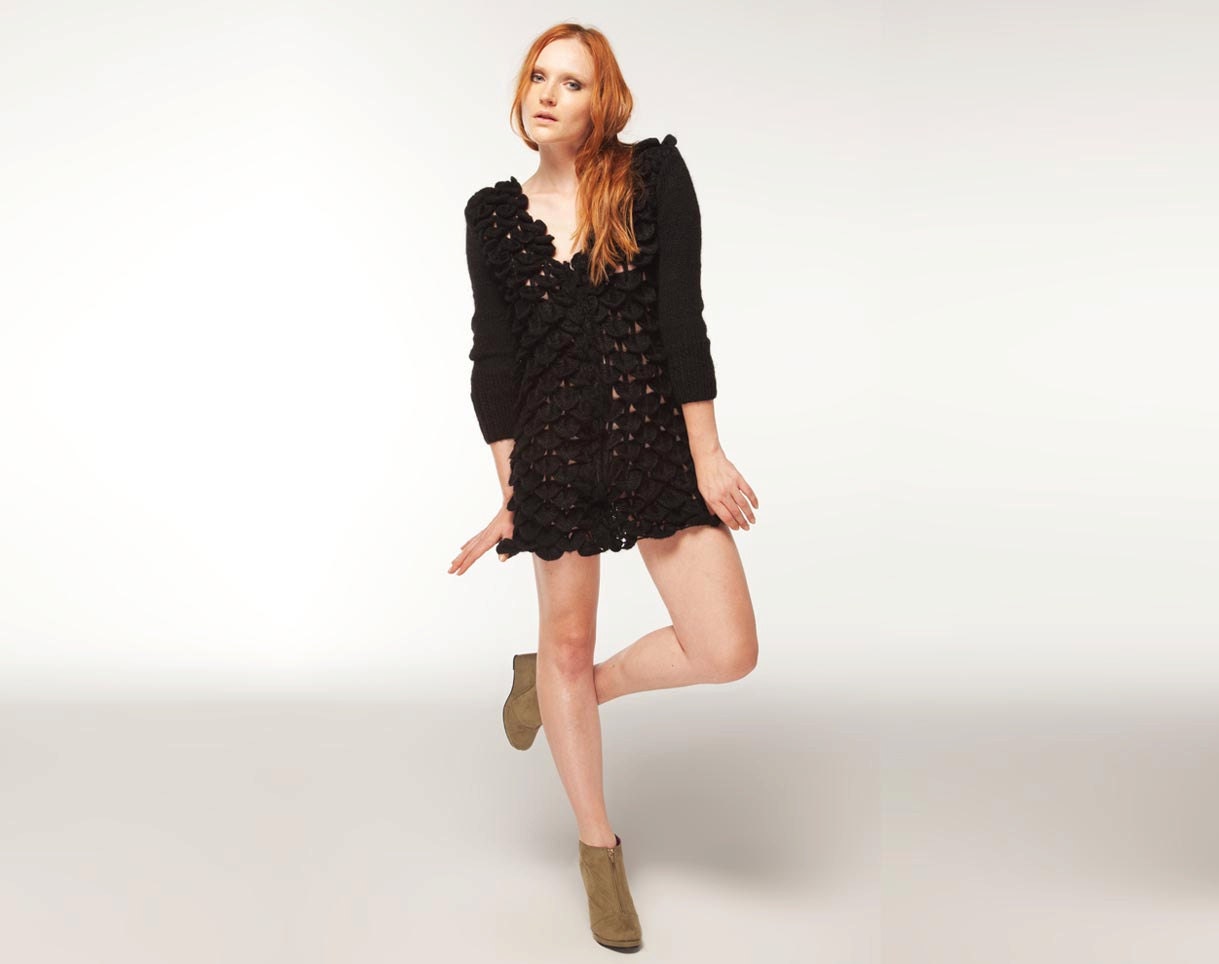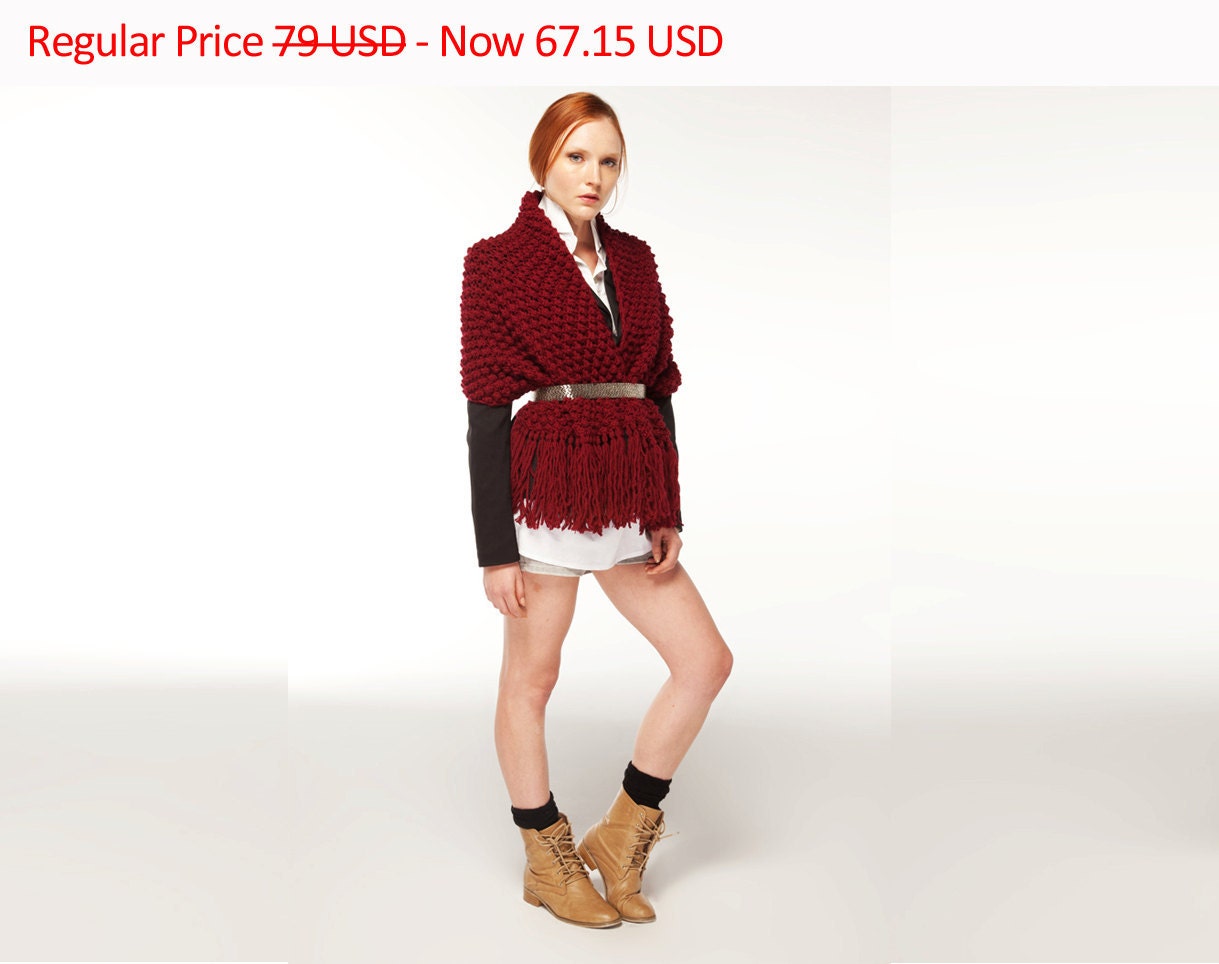 Wonderhand consists of 4 professionals who hold different marketing jobs. 2 of us knew each other from high school, then we met the others, share our passion for fashion and combined it with marketing and voila! Here is Wonderhand.
Average age of the team is 28.5 ;)
Rida, Mahir and Zeynep live and work in Istanbul, Pinar just moved to Barcelona for a master's degree.
There's no concrete job description among the team but of course as in every team, we eventually do what we like and what we can do well. Zeynep has a double degree in fashion design and economy, so after we make a wish list ('Pinar wants a teal dress', 'Rida wants to use this cool lightning sign', etc.), Zeynep gathers everything together and sketches the dresses. Rida with her amazing organizational skills follows the production process. Mahir with his great creativity comes up with marketing and branding ideas whereas Pinar takes care of daily marketing activities. This all happened naturally and everyone seems to be very happy with what she/he is doing and contributes to any process at any time.
Where does the inspiration come from?
We handle this in two parts. The first one is the thousands of years old knitting and crocheting traditions that stems from Anatolia (main/middle part of Turkey). Anatolia has a very old culture in craftsmanship from civilizations like
Hittite and Sumerian's.
The women who knit the dresses shows us knitting techniques that give us ideas.
The second part is what we see on people when we travel, different objects and of course, as a team with three girls, our own needs
J
What we want to do is to combine the tradition of handmade with fresh ideas and urban needs and come up with handmade design items that would shine in your wardrobe!
Does Wonderhand produce everything tailor-made? How?
We have a one-on-one order process. We ask for measurements, provide the color and yarn alternatives so that people can come up with totally unique items. We love to experiment different colors and yarns on our design. Because every time we try something that our customers desire, we are always stunned by the results. Then quotes like 'Oh my! Did you see the Redemption in cream! Couldn't imagine it to be that classy!'. 'How come we couldn't think of making Provocateur in pink! It looks amazing!' flies in the emails. This, in turn makes all Wonderhand items unique, even though the design is the same. And there's also the handmade effect, boosting that uniqueness. Our production team is not Istanbul; they are in the southeastern part of Turkey, in a small town called Tarsus. Talented women who learned this from their mothers knit the dresses.
Finally, the whole process gives our customers a very hard to achieve 'one and only' feeling. We, as Wonderhand team, are so happy and excited to work night and day to turn every item into a specialty.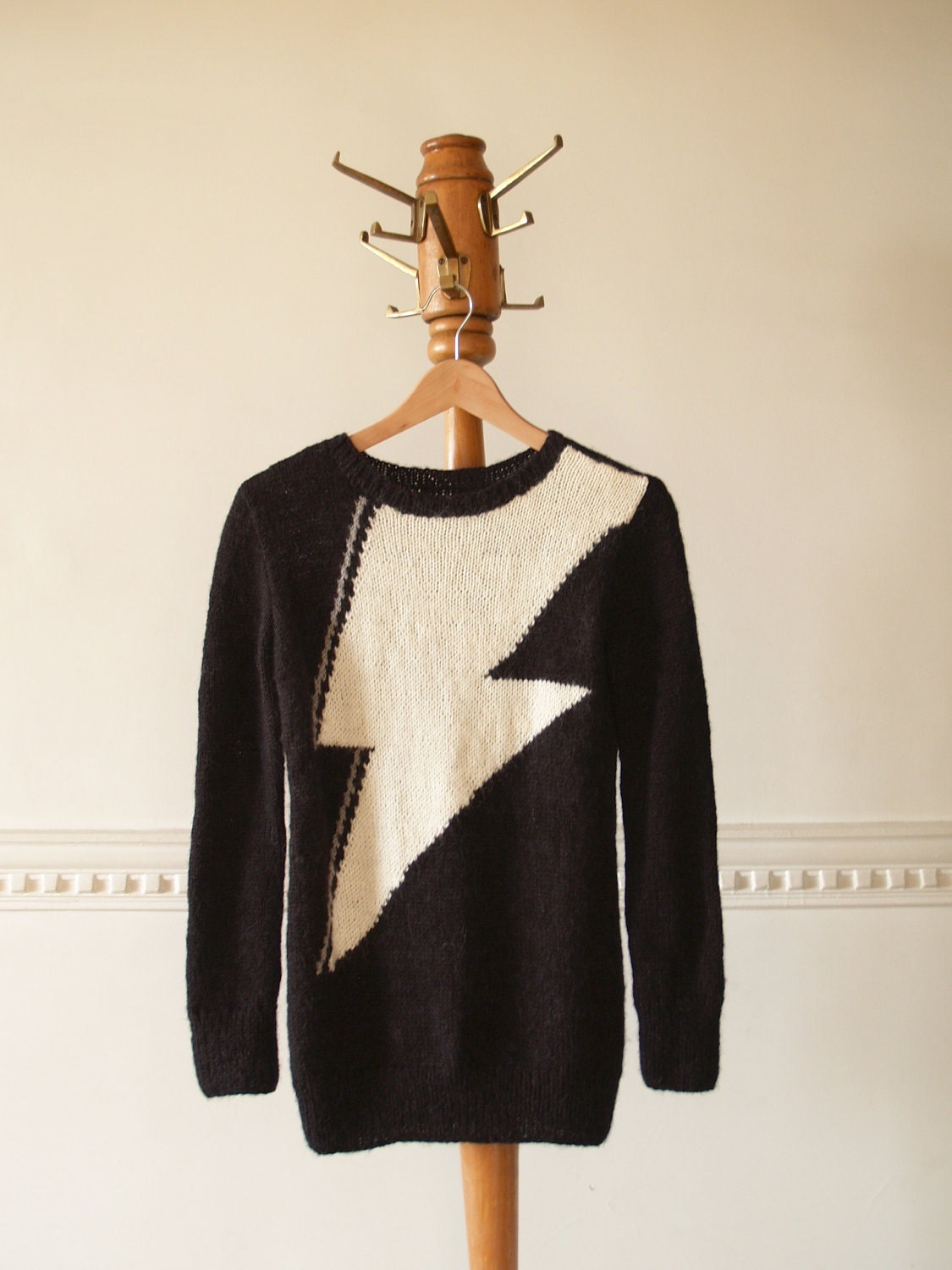 When doing the purchase in Etsy use this CODE at the check out:
WEEKENDWH2012
RUN! It´s available only for one week!